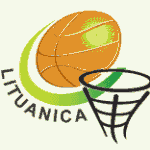 2013 Šalfo Turnyro Starto Mokesčiai / 2013 Salfass Tournament Fees
Vyrų A, B, ir Moterų / Men's A, B, and Women's $300
Jaunių A-E / Junior A-E $250
Molekulių klasė / Molecules $150
Tinklinis kontaktuokite / Volleyball contact: Gintaras Garsys (508) 353-5079
ggarsys@gmail.com
Stalo Tenisas kontaktuokite / Table Tennis contact : Tomas Povilanskis (847) 890-2194, pingpongolyga@gmail.com
Klubams ir žaidėjams privalome pridėti prie starto mokesčio 2013 Šalfo registracijos mokestį:
All participating teams and clubs are required to include the mandatory Salfass registration fees for 2013:
2013 Šalfo Nario Mokesčiai / 2013 Salfas Regisration Fees
2013 Klubo registgracijos mokestis / 2013 Club fee $50
Asmenio registracijos mokestis / Individual registration fee:
1993 ir vyresni / 1993 and older $7
gime 94-98 ( Jaunių A ir B ) / born 94-98 ( Junior A and B ) $5
gime 99 ir jaunesni / born 99 and younger $3
Cekius prašome rašyti "ASK Lituanica" vardu ir persiūsti paštu Donatui Siliūnui. Turnyro ir Salfo mokesčiai privalomi buti sumokėti prieš turnyro pradžios.
Checks should be written to "ASK Lituanica" and mailed to Donatas Siliunas. Tournament and Salfass fees must be paid before the start of the tournament.
Donatas Siliunas
5116 Illinois Avenue
Lisle, IL 60532
USA
(H) 630 852-3204
(C) 630 709-3870